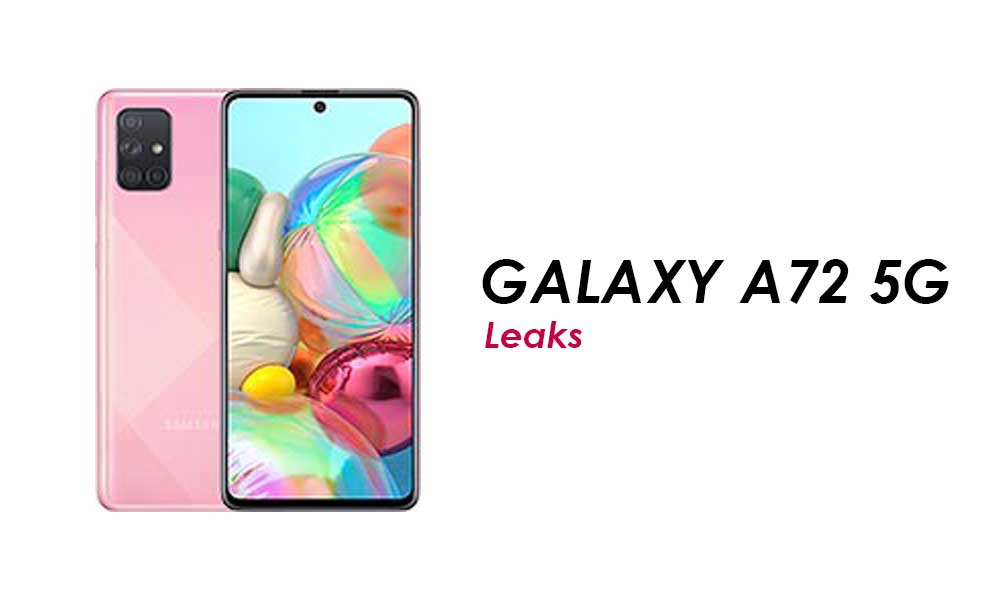 GALAXY A72 5G Best Case Renders Spotted
[vc_row][vc_column]
GALAXY A72 5G Best Case Renders Spotted
[vc_column_text]We know Samsung never focused on its mid-range phone series. While it was only focused on High-end products and maintain their quality. But after the introduction of the Galaxy A and Galaxy M series back in 2019. Samsung established a good line of mid-range products.
After all this, Samsung is now unveiling its 5G devices in its mid-range A-series. The case renders of Galaxy A72 5G design confirmed a little bit more about the device. The device will have a Quad camera setup not new in 2021.
A couple of months ago, the branding of Galaxy A72 was trademarked and after that In September. Rumors started to pop out for the first Samsung phone which will have five cameras on the board. However, a tipster reviled last week that the phone will have a traditional Quad-camera setup. Now these case renders confirm these claims.[/vc_column_text][/vc_column][/vc_row][vc_row][vc_column]
Galaxy A72 5G
Galaxy A72 5G: Introducing a Powerful Quad-Camera setup
[vc_column_text]The new leaked renders are from the reliable Indian leakster Sudhanshu Ambhore. Images show the phone comes with a Rectangular camera island containing four cameras. It is very similar to its predecessor the Galaxy A71.
According to rumors, The major difference is between devices is that probably we will have bigger and better image sensors. Rumors, also say the Galaxy A72 5G will come with a 64MP primary camera, a 12MP ultra-wide, an 8MP 3x telephoto zoom, a 5MP macro, and a 5MP depth camera sensor.
Well, the rumors list five cameras, but now when we know the phone isn't has a Penta-Camera setup. We can assume that the 8MP 3x Telephoto lens is a daydream for a device having this pricing point. Although the two small cameras, maybe a macro and a depth sensor.
Along with the robust camera, the phone will come with a USB Type-C port and support Fast charging. With the port at the bottom a speaker vent, primary microphone, and 3.5mm headphone jack also would be there. Having the in-display Optical fingerprint sensor and the secondary mic at the top. The power key, the volume rocker is placed on the right side. We can expect this handset to be released in the first month of 2021 with Galaxy A52. Both devices will probably have One UI 3.0 based on Android 11 right out of the box.
Got a question? ask me on social.[/vc_column_text]
[vc_raw_html]JTNDc2NyaXB0JTIwdHlwZSUzRCUyMnRleHQlMkZqYXZhc2NyaXB0JTIyJTNFYW16bl9hc3NvY19hZF90eXBlJTIwJTNEJTIycmVzcG9uc2l2ZV9zZWFyY2hfd2lkZ2V0JTIyJTNCJTIwYW16bl9hc3NvY190cmFja2luZ19pZCUyMCUzRCUyMmZyaWswMDMtMjElMjIlM0IlMjBhbXpuX2Fzc29jX21hcmtldHBsYWNlJTIwJTNEJTIyYW1hem9uJTIyJTNCJTIwYW16bl9hc3NvY19yZWdpb24lMjAlM0QlMjJJTiUyMiUzQiUyMGFtem5fYXNzb2NfcGxhY2VtZW50JTIwJTNEJTIyJTIyJTNCJTIwYW16bl9hc3NvY19zZWFyY2hfdHlwZSUyMCUzRCUyMCUyMnNlYXJjaF93aWRnZXQlMjIlM0JhbXpuX2Fzc29jX3dpZHRoJTIwJTNEJTIyYXV0byUyMiUzQiUyMGFtem5fYXNzb2NfaGVpZ2h0JTIwJTNEJTIyYXV0byUyMiUzQiUyMGFtem5fYXNzb2NfZGVmYXVsdF9zZWFyY2hfY2F0ZWdvcnklMjAlM0QlMjIlMjIlM0IlMjBhbXpuX2Fzc29jX2RlZmF1bHRfc2VhcmNoX2tleSUyMCUzRCUyMlNtYXJ0cGhvbmVzJTIyJTNCYW16bl9hc3NvY190aGVtZSUyMCUzRCUyMmxpZ2h0JTIyJTNCJTIwYW16bl9hc3NvY19iZ19jb2xvciUyMCUzRCUyMkZGRkZGRiUyMiUzQiUyMCUzQyUyRnNjcmlwdCUzRSUzQ3NjcmlwdCUyMHNyYyUzRCUyMiUyRiUyRnotaW4uYW1hem9uLWFkc3lzdGVtLmNvbSUyRndpZGdldHMlMkZxJTNGU2VydmljZVZlcnNpb24lM0QyMDA3MDgyMiUyNk9wZXJhdGlvbiUzREdldFNjcmlwdCUyNklEJTNET25lSlMlMjZXUyUzRDElMjZNYXJrZXRwbGFjZSUzRElOJTIyJTNFJTNDJTJGc2NyaXB0JTNF[/vc_raw_html][/vc_column][/vc_row]