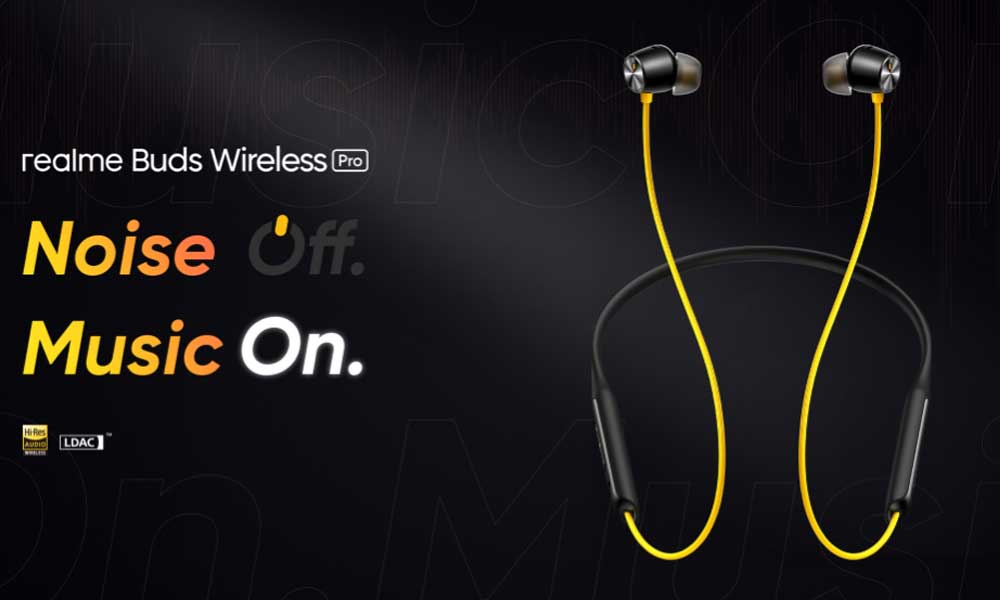 Is it worth? Realme Buds Wireless Pro India 2021
1.
Is it worth? Realme Buds Wireless Pro India 2021
Realme Buds Wireless Pro
This review is based on my true usage, I bought Realme Buds last 25th Dec 20 and since then I am using and testing it. Most of the parameters mentioned here would be based on my personal usage. And if I forget anything to mention about it. You can always comment below the article and I'll update accordingly.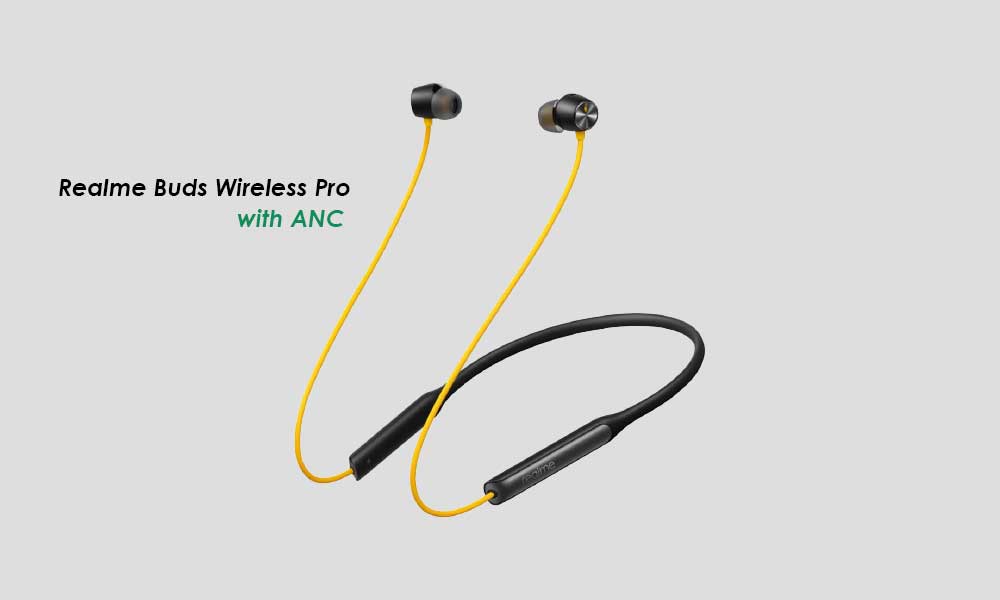 Realme Buds Wireless Pro Features
Active Noise Cancellation up to 35dB
13.6mm Bigger drivers
HD audio supported
Multiple device connectivity
Good battery life up to 22 hours (on paper)
Game mode
Magnetic connecting (On/Off feature)
Quick pair to phone option
Transparency mode
1.5 Hour full charge
About the EarBuds Pro
These are the 1st budget earbuds in India that feature the ANC (active noise cancellation) option. I purchased these directly via the Realme website to just be sure about the quality product and support.
Being passionate about Music, I use a lot of headphones and earphones. I consider the quality of the sound, build quality, and use case against the cost of the product.
If I say about this neckband in one line. These are just average as their Non-Pro version product if we remove the ANC and Transparent mode (luckily I have both versions of earbuds).
These may have bigger drivers and ANC but it loses the main function that is Call Quality.
Before we start the discussion, I want to simplify 2 terms. That is ANC and Transparency mode:
ANC: It is called Active noise cancellation, which is used on earphones and headphones to cut out the external ambient noise from your ears and deliver you noise-free sound.
Transparency Mode: This feature lets you clearly listen to your surroundings even you are wearing earbuds tightly. You don't need to remove earbuds while talking to each other or crossing a road while this mode is ON.
Pros and Cons
Every device comes with its own advantages and disadvantages. While you get something new to experience, you may also face some issues with newly introduced technology. That is why this device also has some points to consider before buying.
Pros:
You are getting the biggest drivers 13.6mm
Great ANC (up to 35dB) feature in a budget neckband
Ergonomic design and easy to store
Magnetic On/Off function
Fast auto-connect option
Customizable buttons via Realme App
Transparency mode to listen to surroundings in commute
Sony LDAC (for supported devices only not for All)
1.5H for full charge
Cons:
The fast-charge option is not impressive (5 min charge for 1.2H playback) at this price point, OnePlus which is the sister concern company of Realme offers a 10 min charge for 10 hours backup. Even this feature is present in Boat Rockerz 355
Earmuffs don't fit inside the ears and that's why they don't isolate as much noise as a normal earphone can do
Sometimes audio lags in gaming even after Gaming mode is ON
Call quality at the recipient end is WORST (nothing for background noise cancellation). I think the call is a basic function for an earphone and it should be good in any condition. No matter what advanced features you are offering.
While making calls from a moderate traffic area it picks up too much background noise, I thought 4 Mic algorithms will work to reduce the background noise but the results are zero.
Battery life is about 8-10 hours on regular mix usage (I don't think lab test and the real-life test should be half in time)
Extra Mics are only for Transparency and ANC, no role in reducing background noise on calls
Bass boosted mode loses the sound quality
The bass is not that good as compare to speaker size as earbuds don't fit correctly
Battery life is not up to the mark
Experiencing an annoying low-frequency noise (mosquito freq. sound) while using the earbuds
Comparison
I compared the Noise cancellation via my SONY 1000XM3 and done the call testing comparison with Boat Roackerz 255Pro. And below are the results for your reference:
ANC (Active Noise Cancellation): While comparing with SONY 1000XM3 ANC the results are good, not good as SONY but comparing to cost, the noise reduction works pretty well.
Call Quality: Comparing to Boat Rockerz 255Pro (Price = Half of the Realme Buds wireless Pro), the boat offered a better call quality, boat don't have multiple mics to reduce the noise but got the "cVc technology from Qualcomm" works pretty well. It delivers great voice quality to the recipient during calls even in moderate traffic areas.
Battery Life: If you see the specifications page, the neckband shows a playback time of 22 Hours without Active Noise Cancellation (ANC) and 16 Hours with ANC.
And I think you would be very excited after seeing these kinds of results like "wow, kitna tagda playback h yaaar…" but as per discussion with the Realme Team these are only Lab-based results and you won't be getting anything similar to these in real life.
While I was testing the device it offered me only 8-10H of battery life on Mix usage (with and without ANC and Transparency) while the average should be approx 19 hours as per the lab results…lol.
Build Quality:
The neckband looks cool and can be carried around. The type of material, style, and the color combination is great and gives a premium look.
Customer Support:
This is the very critical and most important for any product or company. While I was discussing my issues with Realme Support on call and Twitter related to call quality, ANC and charging time.
I realized these guys do not even have basic knowledge. The representative o the call told me, "You are getting background noise because your ANC is turned OFF". No, seriously!
I told him, "sir I'm using ANC since 2018 on Bluedio headphones and understand the basic function of ANC very well" and he just turned the topic and started asking me to visit service center.
Because it was just 22 days order I never visited to service center.
Where should you BUY?
Never Buy from Realme Online website as these guys don't offer a proper after sales support and don't have any return/replacement policy on website. So it is better you can either click here (which will redirect you to Amazon) or you can directly serch on Amazon. There you will get at least 7-10 days of return/replacement policy.
Verdict
Overall "I'm not satisfied with the purchase", because as per price point of view, quality is not up to the mark but Yeah! Thumbs up for new features.
"Remember the basic function of an earphone is to receive and deliver best Voice Quality and Sound, other things are secondary".
Now the question is: Who should buy this product?
You have seen all the cons and pros of the device.
Now if you are a tech enthusiast and still want to try budget earphones with decent ANC and Transparency mode then only go with these earphones.
Because you won't find these features with a budget earphone under this price tag.
I'll update the review if found any improvements via update in future.
Have a Great Day!
Mayank 😊