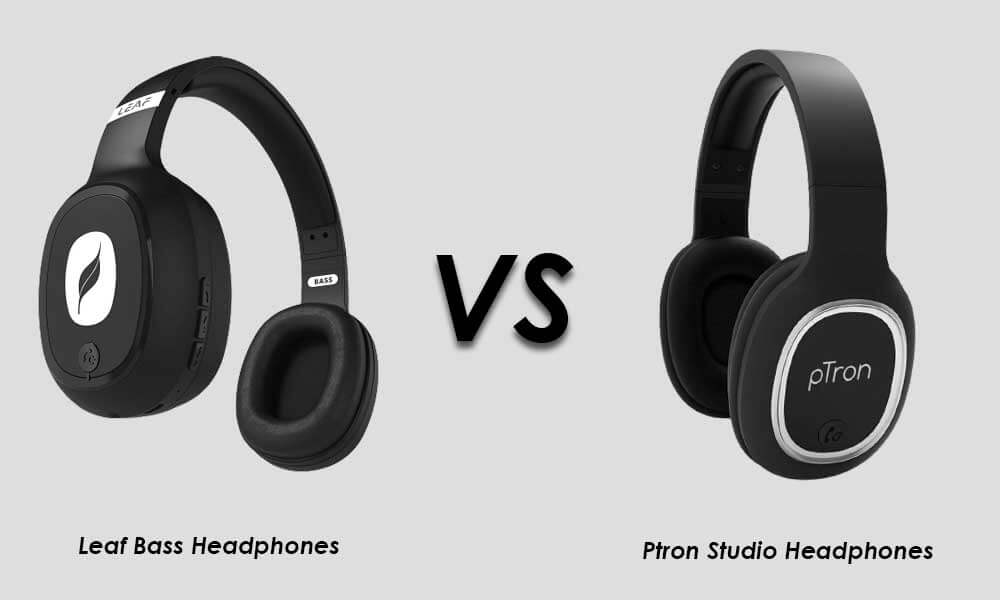 Leaf Bass Headphones VS Ptron Studio Headphones
Leaf Bass Headphones VS Ptron Studio Headphones
Choosing a perfect headphone is a difficult task and when they look identical it becomes very hard to choose one, like Leaf Bass Headphones and Ptron Studio Headphones.
While both of the headphones have the same Drivers, same Bluetooth version, and even same form factor it seems they are manufactured by the same factory 😁
If I talk a little bit more about the looks and feel, the Leaf headphone looks more premium because of their branding and color combination while the pTron is a little bit dull and looks cheap, because of their design and color combination (especially that outer silver ring).
Leaf Bass Wireless
10H Battery Life
40mm Driver
32ohm Impedance
20Hz–20KHz Frequency
109(+/-2) dB Sensitivity
Up to 300H standby time
Bluetooth V5
pTron Studio
12H Battery Life
40mm Driver
32ohm Impedance
20Hz–20KHz Frequency
105(+/-3) dB Sensitivity
Up to 500H standby time
Bluetooth V5
Leaf Bass Vs pTron Specification Comparison
While looking in the above specifications all the parameters looks same. And this is not only with the technical specifications, the actual product is somewhat same if we just remove the silver ring from the pTron Headphone.
In my opinion when both the devices are same in specs, then choose one which suits to your personality and feels you best.
Before making the final decision, you can also check my Latest Teardown Video of Leaf Bass Wireless headphones below. From this video you can get a better idea what's you are going to get inside a ₹999headphones.
I have covered the testing of the product as well as the testing of the components, which can help you clear your doubts even more deeply.